DIGITAL EDUCATIONAL CONTENT CREATED
IN-HOUSE OR OUTSOURCED?
Some publishers have the knowledge and the tools to plan and effectively create educational materials independently. Some of them prefer to create them with the support of external experts. Which option is better? There's no simple answer for that question - it's better to make a complete analysis of the pros and cons of each content creation option. Find yours, reading the newest white paper that gathers all arguments to help you make the right decision.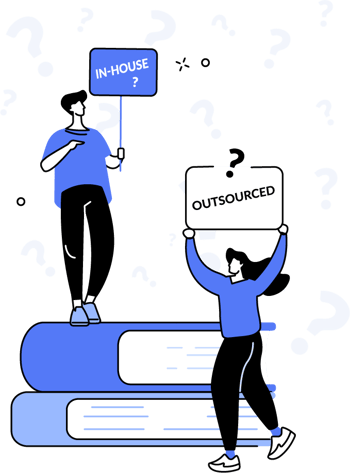 How to create or transform traditional educational content into digital?
DOWNLOAD OUR WHITE PAPER THAT WILL DISPEL YOUR DOUBTS.